Welcome to our site! Oak Hollow Campground near Lake of the Oaks is brand new in 2018, so give us a call to learn more about us!
Contact us today for more details, or watch this site as we add pictures and lots more.
Phone: 1-573-629-9888
Address:
Oak Hollow Campground
28148 Commanche Trail (Cty Rd 368)
Canton, Missouri 63435
Payments can be made over the phone by debit/credit card or sent thru PayPal: paypal.me/OakHollowCampground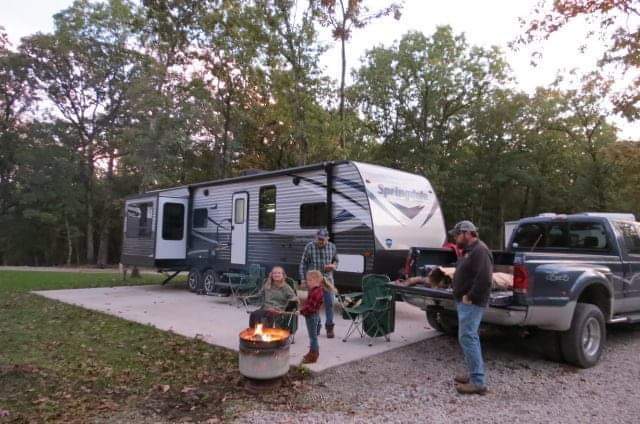 Directions:
From St. Patrick, Missouri, drive south past the church 1/4 of a mile on Highway 81. There is a gravel road to your left that is currently labelled with a sign saying "Lake of the Oaks." Travel about 1.3 miles down that gravel road to the site of the brand new Oak Hollow Campground!
From US-61 to Oak Hollow Campground via US-61 N.
Head north on US-61N
Turn left onto State Hwy Z
Turn left onto MO-81 S
Turn left onto Commanche Trail
Oak Hollow Campground is on the right